Biohazard Cleanup Columbus Ohio
When tragedy strikes, our team of experienced professionals is here to help. We provide specialized cleaning services that restore property affected by homicide, suicide, or other fatality – removing biohazardous waste and restoring environments compromised by crime scenes, natural deaths, trauma accidents, and more. In addition to odor removal & uninhabitable residences; we also ensure vehicle accident clean-up as well as hoarding & gross filth restoration projects are done right the first time!
Utilizing this education for both crime scene cleanup and trauma response together with experience and award-winning software allows us as a company to provide the latest in both technology, pricing, and response that you are looking for in your time of need.
Certified and experienced in providing for cleaning up crime scenes or trauma sites where death, injury, or major human or animal biohazard event is involved. iDry Columbus works in concert with local safety forces – including the Red Cross,  local Police, and Fire departments throughout our market area. Not sure if we service an area that you are in? Contact us as we will provide support services throughout Ohio in an effort to assist you.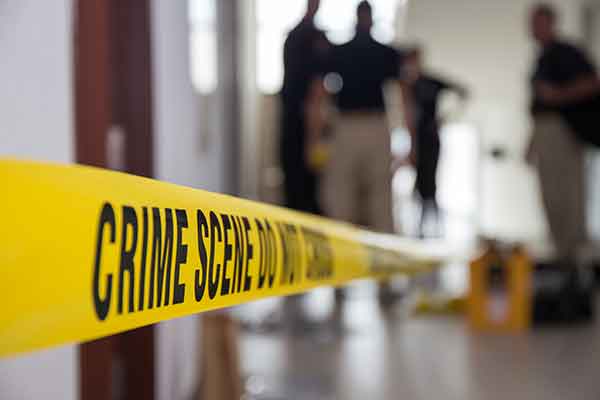 LET US HELP HANDLE THE CLEANUP
So you can focus on what's important.
iDry Columbus is a full-service biohazard restoration and bioremediation company specializing in suicide cleanup, homicide cleanup, blood cleanup, hoarding cleanup, and more…
Developed with you in mind. Our staff is friendly, sensitive, compassionate, and available to assist you in your time of need, no matter what time that may be.
You don't have to deal with the expense and hassles of a large corporation or nationwide crime scene cleaning franchise. We are a family-owned and run crime scene cleanup business and we treat all of our clients like one of our own. 
OUR CERTIFIED PROFESSIONALS CAN HELP WITH:
Crime Cleanup
Suicide Cleanup
Decomposition Cleanup
Blood Spill Cleanup & Blood Removal
Hoarding Cleanup
Unattended Death & Body Decomposition
Rodent Droppings Cleanup
Vehicle Decontamination
Tear Gas Cleanup
Feces/Urine Removal
iDry Columbus – Discrete ⋅ Trusted ⋅ Referred ∴ Guaranteed
iDry Columbus offers all types of trauma, distressed property, and biohazard scenes in communities throughout Columbus and surrounding communities. We partner with local authorities, communities, emergency services personnel, victim services groups, hoarding task forces, apartment complexes, insurance companies, and others to provide the most efficient and superior service possible.
We are your crime scene cleaners dedicated to assisting you, local law enforcement, public service agencies, and property owners/managers in restoring property that has been contaminated as a result of crime, disaster, or misuse. For immediate, confidential services contact one of our representatives at 614-810-0000 today.
Crime Scene & Trauma Services Serving Columbus, Ohio and surrounding communities.
Immediate response for Crime Scene Cleanup in Columbus, Ohio, and surrounding communities.
Covered by home and business owners insurance.
No out-of-pocket expenses in most cases*
Fast 24/7/365 around-the-clock service to fit your needs.
Locally owned and operated.
Xactimate – Preferred Cost software with rates agreed to by the insurance industry.
No hidden costs or fees.
We can work directly with your insurance carrier, agent, and adjuster.
*An active home or business insurance policy would be required to avoid an out-of-pocket expense.
What does a Crime Scene Cleanup Company Do?
We disinfect, clean, and remove all biohazards that are present. Crime scene forensic cleaning is needed from top to bottom; ceiling, walls, floor,  furniture, personal items, and even light fixtures. Each tiny spot and square inch in a room that is exposed to biohazard is considered a potential source of infection.
You have to know what to look for. A thumbnail spot on the carpet might mean a two-foot diameter bloodstain on the padding under it or on the floorboard. A tiny droplet of blood on the top of the dresser drawer is an indication of more blood inside the drawer or underneath the handle. With time biohazards start to smell and must be found, disinfected, and cleaned to do the job right.
Always very discrete and confidential, iDry Columbus technicians will arrive in a plain unmarked truck and do not wear our company logo. No images, reports, or job paperwork will ever be released without your direct, written approval. No images or scene photos will ever be used in marketing or any campaign support or advertisements. 
How Much Does It Cost?
If you have homeowners insurance chances are that there will be no out-of-pocket costs. In most cases, we have been successful in getting approval from homeowners insurance to cover the cost of our hazmat services as well as the replacement of any items that are contaminated and need to be removed and disposed of. We will file the claim on your behalf to cover our services and submit an inventory of any items that are removed or not able to be recovered due to biohazard contamination.
TALK TO US ABOUT A FREE, NO-OBLIGATION ESTIMATE:
Certified Technicians Are Dispatched The Moment You Call.
Click To Call 614-810-0000