Emergency Water Damage Services
Emergency Water Damage
Response. Restoration. Guaranteed.
Call iDry Columbus as soon as you notice water damage to your home or business. We are emergency water damage experts and have performed water damage restoration in thousands of homes around Columbus and our beloved state of Ohio.
We guarantee your satisfaction. Our emergency crews are on standby 24/7 and could be at your door in an hour or even less.
IICRC Master Certified Water Damage – Professional Property Inspection – Thermal Camera – Non-Invasive Moisture Sensing – Written Line-Item Estimates
Impact of Water Damage
When it comes to water damage services, time is a critical component in restoration. The sooner you react, the less likely secondary damages such as mold or bacteria can occur. Many of the building products used in home and business construction today are resilient to water damage and mold. However, in time, even these products can deteriorate and suffer from mold or water damage.
Time is a factor in the category of water damage.
Left unattended, building damages often increase.
Mold and bacteria can begin to form in as little as 24-48 hours after a water leak.
Some molds have been known to cause allergic and adverse health effects.
The category of water damage will determine the likely hood of being to restore affected building materials.
Building repair costs increase over time if left unattended.
History shows that up to 20% of businesses that have suffered major water damage, never reopen.
Water damage is one of the most common and serious emergencies your property can ever experience. Whether you are facing a storm, flood, weakened roof, HVAC leak, busted pipes, overflowing appliances, or sewage backup, a water problem is distressing and threatening to your property's safety and value.
It is vital to address your emergency quickly to prevent further property damage and implement solutions that reduce the possibility of secondary damage.
Most insurance carriers recommend that a home or business owner that has suffered water damage, mitigate their loss by contacting a professional emergency water damage restoration company as soon as a loss is discovered.
Emergency Water Damage Services Company
Water supply line breaks, toilet and washing machine overflow, ice maker line break, and leaks or sump pump backup are just some of the many causes that could harm your home or business. A good water damage services provider covers all of these things; however, they must be incredibly careful: a single failed response or project can cause a home or business thousands of dollars in additional damage.
Mold, cracks in building foundations, rotten wood, and decay are often the effects of long-term water damage. This is serious damage and if you don't seek the proper help, your insurance company may even refuse your claim.
The cardinal rule for handling any emergency situation that arises in your home, office, or commercial property is to have a clear plan that you can implement immediately to stop the damage. The reality is that a property disaster only grows worse the longer you hesitate to do something about it.
It can be overwhelming and upsetting to address a disaster on your property, which can lead to delays in taking action unless you're prepared. Making plans ahead of time to be ready for an emergency can go a long way toward helping you see your property restored speedily and as painlessly as possible after water damage occurs.
In providing emergency flood service, iDry Columbus is IICRC Master Certified in water damage, mold inspection, and mold removal.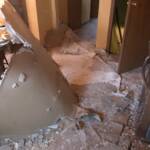 Offering 24/7 around-the-clock services in Columbus, Ohio, and surrounding communities.
Call now to speak to one of our certified water damage representatives.  614-810-0000
The Need for  Water Damage Services
Often property damage and mold escalate long before water damage is even noticed, and the source of the moisture is hidden or hard to find. A foul odor and allergic reactions can be significant factors in leading to the discovery of hidden water leaks.
Keep the following events in mind in an effort to reduce this from happening in your home or business.
Leaking roofs, especially after storms.
Broken or leaking pipes (e.g., toilet, garbage disposal, etc.)
Condensation from air conditioners.
Leaking appliances (e.g., water heaters, laundry equipment, etc.)
 
Overflows from toilets, bathtubs, and sinks.
Sewage backups.
Basement Flooding.
Sump pump failure.
Emergency water damage service is one of the most serious emergencies that can happen to your home. Uncontrolled water has the potential to cause thousands of dollars in damage to your structure and contents. Being prepared to deal with a water damage emergency is about knowing what to do when it happens and reacting fast to stop incoming water, protect people, pets, and possessions, then begin the task of restoring your property.
Water Damage – Water Removal – Mold Testing and Inspection – Mold Remediation – Cleaning and Disinfection Services  – 614-810-0000
Emergency Water Damage Repair
We are experts in water damage services. We have been certified by the Institute of Inspection Cleaning and Restoration Certification (IICRC) and have operated in this field for more than 20 years. We have restored thousands of properties and our constantly refining our services. Our protocols are based on the thousands of claims we have completed throughout Columbus, Ohio, and surrounding communities.
From a broken water heater to an overflowing sink, water damage can happen when you least expect it. But you don't have to let the problem get the best of you. At iDry Columbus, our water damage services are available to help you recover from water damage in your home or business quickly, conveniently, and with as little stress as possible.
Every minute counts when water damage strikes. Whether your property damage is caused by water spewing from a broken water pipe, washing machine hose, or refrigerator line, cleanup can be a challenge and you want it done quickly and correctly. Water soaks into flooring, drywall, cabinetry, and framing within minutes, potentially causing swelling and water damage to wood/laminate floors, cabinets, sheetrock, insulation, and other structural materials.
When buildings are not dried timely and properly, mold begins to grow.
The earlier you begin the water damage services, the less likely it is that additional damage will occur to your property. Our goal is to focus on drying the affected structural components in place as opposed to demolition meaning less damage, lower reconstruction costs, and generally a shorter period of time necessary to get your home or business back to pre-loss condition as quickly and safely as possible.
Flooding, burst pipes, sump pump backup, and other sources of excess water can wreak havoc on your home or business. iDry Columbus is here to help you get your life and your property back to normal after the water has damaged what you've worked hard to protect.
Know who to call for water damage – iDry Columbus – 614-810-0000
Choose Certified Water Damage Service Professionals
The initial water removal or water extraction is especially important. Any remaining water or high levels of moisture can cause damage further damage or mold down the road. The results can be just as catastrophic as a slow response.
In contacting an emergency water damage service company, you should expect that they are using the right tools and technology in the response to your needs. Being able to correctly identify, classify and categorize the damages caused by water damage and high moisture is an important step in any successful restoration.
Water damage to your home or property demands immediate action. The longer you wait to bring in professional restoration contractors, the greater the potential to increase the amount of damage. At iDry Columbus, our 24-hour disaster recovery specialists are ready to respond to any water emergency.
Whether you've had a pipe burst, toilet overflow, or a roof leak, you can trust our team of professionals to clean, secure and restore your home or property and its belongings properly. Getting the water out fast and in the most effective manner possible is critical as one of the first steps toward preventing microbial growth.
No one can dry out a building faster. iDry Columbus crews arrive with emergency response vehicles fully equipped with dehumidification units, fans, special water extractors, and safety equipment. We can handle water losses and fast water extraction of any scope or magnitude, plus temporary plumbing repair, cover-up of exposed structures, and any other measures to prevent further water damage to your property.
The International Institute of Cleaning and Restoration Certification – IICRC Master Certified – Emergency Water Damage Services & Restoration
The IICRC Master Water Restorer certification covers several certifications in specific skills associated with water damage.
These include:
Master Water Damage Restorer
Master Fire Damage Restorer
Carpet Cleaning Tech or Commercial carpet
Repair & Reinstallation Tech
Water Damage Tech
Applied Microbial Remediation Tech
Applied Structural Drying
Health & Safety Tech (HST) OR HST-Equivalent
iDry Columbus – IICRC Master Certified in water damage – A critical factor in any successful property restoration.
Using the most advanced restoration equipment available in the field, our IICRC-certified restoration technicians are experts at getting the water cleaned out and your property restored properly. Guaranteed.
iDry Columbus – Water Damage Services
iDry Columbus has been helping families and businesses in Columbus, Ohio, overcome the devastating setbacks caused by water damage and other unforeseen events for years. We have a long history of community involvement in disaster response and repair, including partnerships with the Red Cross and various local first responders, firefighters, and emergency response personnel.
100% Satisfaction Guaranteed
IICRC Master Certified in Water Damage Restoration Services
Top-Rated Customer Support and Communications
24/7 Emergency Water Damage Services
Licensed & Insured
No one understands more than we do how important it is that your property is restored to full working order.
No need to stress any longer, iDry Columbus can handle your water damage services throughout Columbus as well as the surrounding area. From water removal and extraction to complete restoration, from any emergency that may arise, whether it be broken or leaky pipes, bathtub overflow, sink overflow, toilet overflow, and leaks, air conditioner leaks, refrigerator, washing machine, water heater, and dishwasher overflow, hardwood floor water damage, crawlspace drying, or sump pump failure.
Our water restoration technicians are highly educated and certified in the newest home water damage restoration and remediation methods and technology.
We apply real-time solutions for communication and client relationship management and implement sustainable practices in every restoration project. This approach has placed us at the forefront of emergency water damage services throughout Ohio.
We are experts in water damage services– Immediately after a disaster, the very last thing you need is more stress. Our water damage restoration company comes quickly, works quickly, and gets the water damage repair done correctly. Guaranteed.
iDry Columbus – Certified Water Damage Cleanup 614-810-0000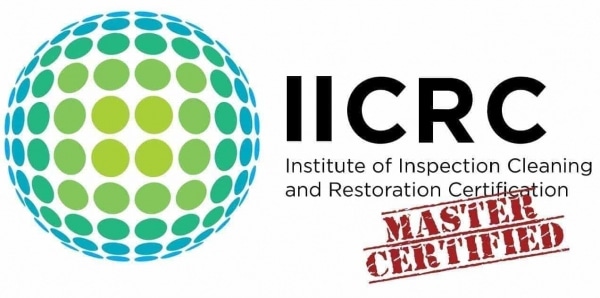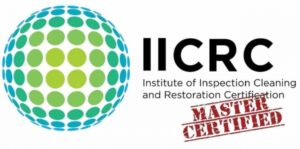 Emergency Water Damage Services – Water Damage Restoration – Water Removal – Mold Removal – Mold Remediation – Basement Flooding Services
24/7 Emergency Water Damage Services
Providing restoration services in Columbus, Ohio, and surrounding communities for more than 20 years.